The system serves the industrial use in the field of depalletizing, i.e. automated unloading of randomly arranged objects from a pallet/box. Its task is to create a 3D model of the given object, image the pallet/workspace and specify the position and orientation of an object. Such information is subsequently used by the manipulator for the correct grabbing and relocation of the given object.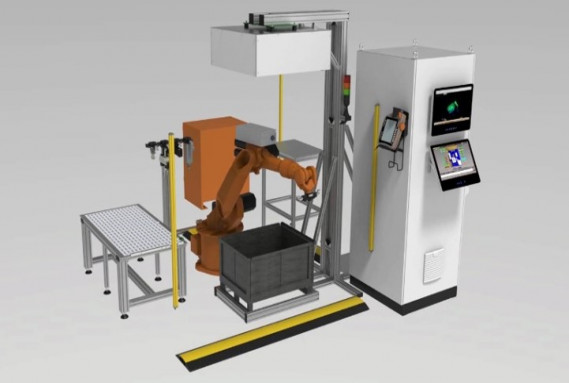 Complete integrity of the device –

SPACEYE offers a fully integrated solution of all object depalletizing subsystems (subsystem for the preparation and creation of a model of a real object, subsystem for the search for and specification of the place of grabbing, together with the subsystem for the grabbing and subsequent placement of the object).
Adaptivity of the system –

the SPACEYE device is fully adaptive from the point of view of the creation of a model of a real object. It provides fully automated creation of a model of a real object, either by direct sensing or by reading its 3D CAD model.
Short implementation period –

implementation of models of new real objects is implemented within 24 hours.
High reliability of localization and manipulation with objects –

the SPACEYE device combines camera system and triangulation technologies with the use of a laser.
High localization and object handling speed –

the total accumulated time of (1) sensing, (2) localization of an object, and (3) grabbing and placement of the object is within 7 seconds.
Hight robustness of the device

–

the SPACEYE does not have any limitation of surface or shape properties of searched objects. As for the size, the device is adapted up to the size of euro pallets as a standard. Even larger dimensions of pallets are not a limitation, it is just necessary to adapt the sensing device.
Registration of the searched model

Obtaining of a point cloud from the searched area

Program search of the registered model in the workspace

Position and orientation of the model in 3D space, with the specified place for the grabbing of the object by means of a robot manipulator and its placing into the required space

Automatic generation of the trajectory of the robot manipulator for reliable and safe grabbing and unloading
Generation of a point cloud
It represents a set of point coordinates in 3D space. Each point has allocated coordinates (x, y, z). Its obtaining is possible by the use of a number of approaches – 3D or moving 2D scanners, a combination of images from two cameras.
It will take place by means of an automated system of a rotary surface and cameras or other sensors. The output is a 3D model in the form of a cloud of points of the registered object.
PRINCIPLE OF THE SPACEYE´S
FUNCTION
THANKS TO SUPPORT FROM THE EU
This device was developed with financial support from the EU within the Operational Programme COMPETITIVENESS AND ECONOMIC GROWTH
ITMS Code: 25110320070
Priority 1 Innovation and competitiveness growth
Measure 1.3 Support of innovation activities at companies
Project name: Feasibility Study and Experimental Development of a 3D Integrated Sensor Device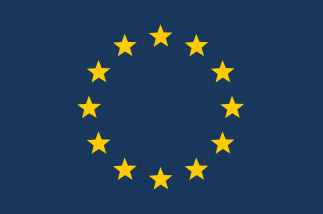 Bulletin
More information about the SPACEYE
Produkty, ktoré sú výstupom
našich výskumných a vývojových projektov